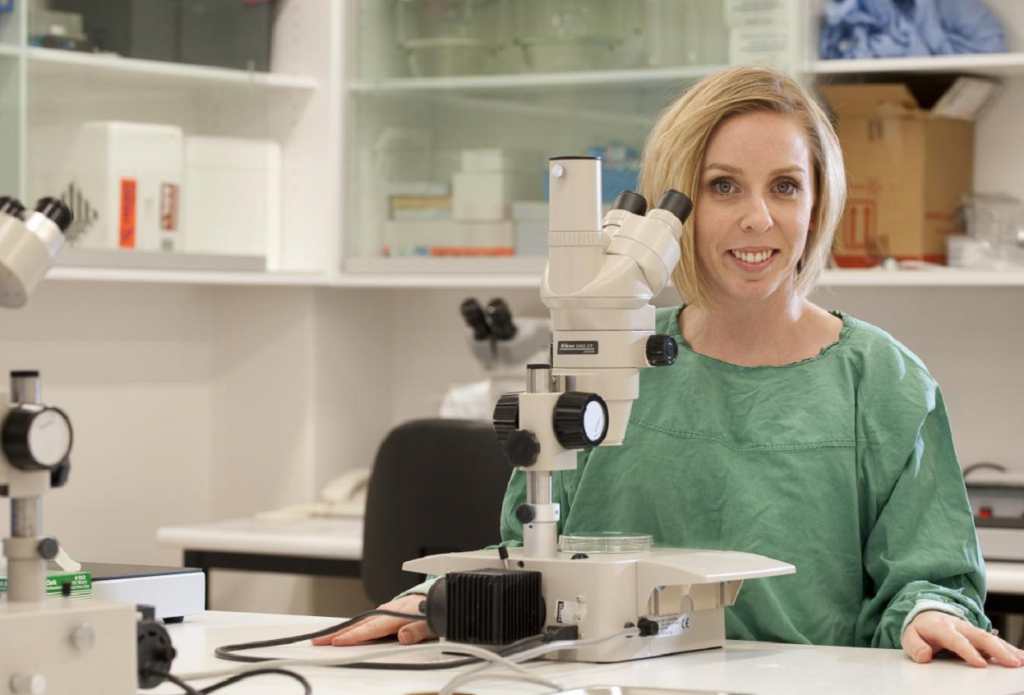 Dr Kylie Dunning has won the 2020 SA Young Tall Poppy Science Award for her research into improving IVF techniques using non-invasive methods.
the University of Adelaide's Deputy Vice-Chancellor (Research) Professor Anton Middelberg has congratulate Dr Dunning "We would like to congratulate Dr Dunning for success in her innovative research,"
"Health and wellbeing is one of the grand challenges facing society and Dr Dunning's work has been recognised for helping hopeful parents everywhere have a better chance of starting a family
One of the greatest challenges for IVF clinics is identifying which embryos are suitable for transfer back into the patient's womb. One of the current gold-standard technologies include taking a small number of cells from the embryo (a biopsy), then sequencing the DNA to confirm that the embryo has the predicted number of chromosomes. As well as being invasive, this procedure is inaccurate.
Dr Dunning said about her research "I am developing new technologies that overcome the need for a cell biopsy, and instead, use light to take a non-invasive, "molecular photo,"
"I am committed to turning laboratory discoveries into impact for patients wanting to start a family, engaging early and often with clinical experts to address the greatest clinical challenges."
This revolutionary procedure involves shining gentle doses of light upon an embryo and using the scattered light that comes back to reveal the intricacies of its biochemistry, providing insight into the health of the embryo.
Dr Kylie Dunning leads the Reproductive Success team within the Robinson Research Institute and the Australian Research Council (ARC) Centre of Excellence for Nanoscale BioPhotonics (CNBP).
Kylie is currently a Hospital Research Foundation Mid-Career Fellow at the University of Adelaide. Her PhD was awarded in 2008 from the University of Adelaide.
The Tall Poppy Awards, an initiative of the Australian Institute of Policy and Science, recognises achievement in the sciences and helps to communicate the passion and purpose of Australia's finest scientists.
As one of Australia's most research-intensive institutions, the University of Adelaide is committed to delivering research that is highly valued by our local and global communities
Dr Dunning received her award at a ceremony yesterday evening at the University of Adelaide.
News Resource – miragenews.com, September 22, 2020